"Nothing says success more than the enemy discussing your accomplishment"!
-Brigitte Gabriel
ACT For America is on the move in AZ. Cochise County approved hand count ballets before the November 8th election with two new counties, including Santa Cruz and Yavapai, voting this week to do the same! 

On Friday, prompted by a state legislator and nearly 600,000 grassroots emails, the State Attorney General Brnovich gave his legal opinion supporting the county supervisor's legal authority to conduct a 100% hand count audit of the Midterm Election. 

Our grassroots work prompted George Soros funded Media Matters to write the hit piece below about ACT For America's work in AZ touting our victories. Thanks to all our grassroots activists, our members, our supporters, and our colleagues working on the ground in AZ for making all this possible.
Help us achieve more victories in AZ and beyond, click here to donate.
Arizona county backtracks on hand-counting all ballots, as urged by a hate group, amid legal concerns
ACT for America's communications director made a call to action on a right-wing podcast
Update (10/27/22): On October 26, the board held an emergency meeting and walked back its decision, clarifying that it will hand-count only some in-person ballots cast on Election Day, looking at just four races in the audit. That's a slight expansion from the 2% of ballots that state law typically requires the county to hand count. This came after the state elections director sent a letter "demanding the supervisors acknowledge they cannot legally hold a 100% hand count and must take action to change a measure they approved Monday or face a lawsuit." 
Supervisor Peggy Judd said that "all along I intended to follow every law," despite having said during Monday's vote that she "might go to jail." 
Nonetheless, the hand count may still be blocked, as "all recognized political parties must show up and provide enough workers for the audit to proceed," and the county Democratic Party has not yet decided how it will respond. 
The Cochise County Board of Supervisors in Arizona voted on October 24 to hand-count ballots for the upcoming midterm elections, despite receiving warnings from the county attorney, Arizona Legislative Council, as well as secretary of state and gubernatorial candidate Katie Hobbs that this move would be overly time consuming, less accurate than a machine count, and against Arizona law. 
The three-member board received pressure from election-denying activists, most notably led by anti-Muslim hate group ACT for America and Arizona Corporation Commission member Jim O'Connor, and voted 2-1 along party lines to hand-count ballots.
ACT for America has promoted banning voting machines in Arizona since at least early September, when Christine Reagan, ACT's grassroots and communications director, appeared with O'Connor on the September 9 edition of Everything Home with Michele Swinick to promote a tool allowing individuals to email "every elected official in all 15 counties" asking them to ban voting machines. 
Throughout her appearance, she repeatedly claimed that a highly organized left uses voting machines to cheat, and the only way to beat them is to organize locally, pressing the audience to visit, call, and email county elections offices and demand the end of electronic voting.
Reagan insisted that "If we do this one simple thing," they'll have removed "mechanisms to cheat by simply removing all electronic devices for us. It's like clearing the playing field."
O'Connor added that "the big problem is laziness" on the part of county election officials in their refusal to use paper ballots, and he noted that it is legal for them to do so. "Guess what? We'll bring in a million volunteers to help you count those paper ballots," O'Connor said.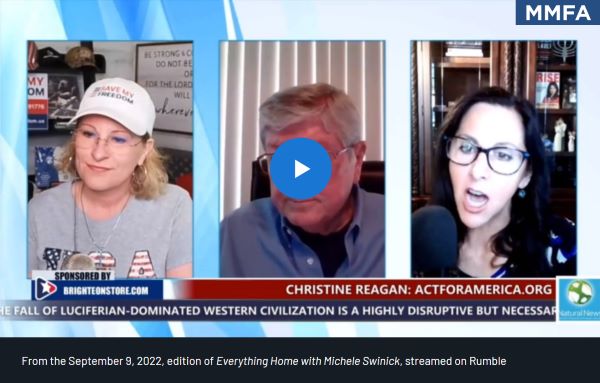 ACT for America has been active on Facebook with this call to action since at least October 11, when it began sharing posts on its Facebook page linking to its email tool, which reads: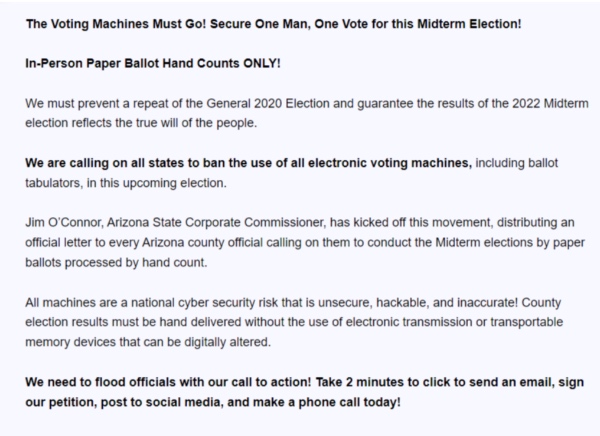 The group credits O'Connor for having "kicked off this movement, distributing an official letter to every Arizona county official calling on them to conduct the Midterm elections by paper ballots processed by hand count." According to the Tennessee Star, an outlet connected to a network of hyperpartisan news pages masquerading as local news, O'Connor sent this letter on August 30, and grassroots efforts picked up soon after.
Votebeat reported in October that a message from "an email address connected to an advocacy group called ACT for America" that had apparently been sent to county officials across the state read, "We are calling on all Arizona County Officials across the state to ban the use of all electronic voting machines, including ballot tabulators, in this upcoming election." The email went on to say, "All machines are a national cyber security risk that is unsecure, hackable, and inaccurate!"
On the podcast, Reagan directed the audience to spread the word and use this tool "at least once a day" to flood Arizona county officials with requests to ban voting machines.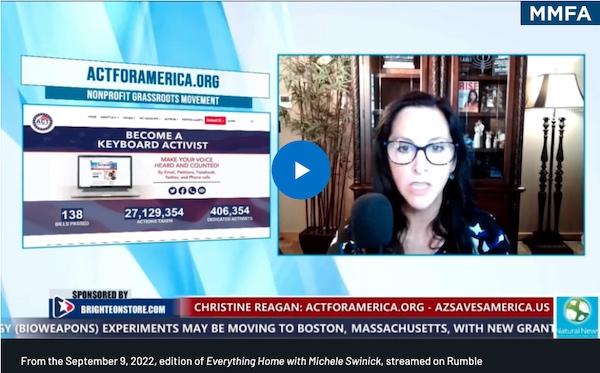 Reagan and O'Connor appeared again on Everything Home to promote the email tool on October 7. 
Board of Supervisors member Peggy Judd, an election conspiracy theorist who attended the Capitol riot on January 6, 2021, also appeared on Everything Home to say that bringing the hand count initiative to a vote was her idea. According to Judd, she met with a concerned citizen "right before Labor Day' who informed her of O'Connor's efforts, after which she "immediately" tried to schedule a work meeting to propose a vote to hand-count ballots.
Though the county advised her that hand-counting paper ballots would be unrealistic and excessively time-consuming, Judd used the same justification that O'Connor had weeks prior: "We have 200 people at least that want to do it. 100 at least — let's just say 100 show up and they're trained and vetted and ready to count, those hundred can do that in 25 hours. So this is not a big deal. This is a two-day, three-day thing."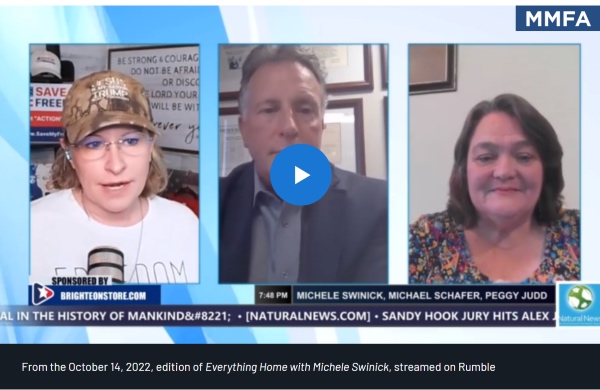 Swinick, a far-right podcaster who has appeared on Steve Bannon's War Room and QAnon-connected podcast Patriot Streetfighter, frequently uses her platform to host notable election deniers and QAnon conspiracy theorists.
A Telegram post from election conspiracy theorist David Clements promoted Monday's vote and asked residents to "Please show up to support the Cochise Board Of Supervisors this Monday! Ban machines and/or Hand Count!"
On War Room, precinct strategy organizer Dan Schultz claimed that the board voted for a hand count because, in Cochise County, "100% of the precinct committeeman slots are filled" primarily by "MAGA people," and board members were "afraid" they would lose their seats if they did not move away from electronic voting. As ProPublica explained, precinct officers are employed by political parties and, in some states, "they have a say in choosing poll workers, and in others they help pick members of boards that oversee elections."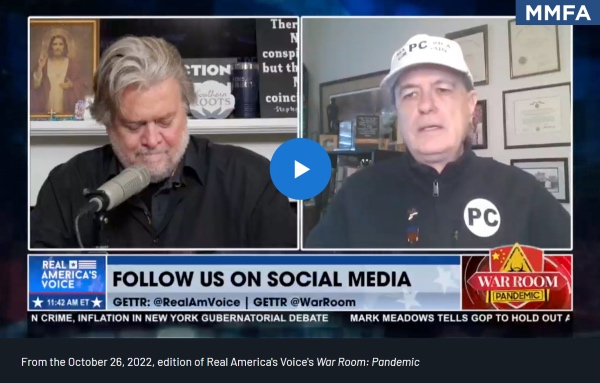 When Cochise County announced its decision to vote on a hand count, Secretary Hobbs pushed back and pledged to "take all available legal action to ensure that Cochise County conducts the 2022 General Election in compliance with Arizona law."
The Cochise County decision shows that election deniers were able to successfully organize the widespread rage and election denialism that right-wing media have stoked for nearly two years into a tangible, though illegal, outcome. This is bound to create more questions than answers, as elections experts say that hand-counting ballots is prone to human error. Arizona elections have been extensively questioned since 2020, and no fraud has been found.
Arizona Constituents, Help Us Achieve Hand Counts in Every County!
Help Us Reach 1 Million Actions Today!
ACT for America Education, a 501(c)(3) organization.
All donations are tax-deductible.
869 Lynnhaven Pkwy, 113 #411
Virginia Beach, VA 23452 USA

Contribute | Charity Navigator | Unsubscribe